Board of Directors
President:
Pamela V. Sing is Professor Emerita in Franco-Canadian and Québécoise literatures at the Faculté Saint-Jean, the Francophone campus of the University of Alberta. She is the co-editor, co-author, or author of Marguerite-A. Primeau, première femme de lettres du Far Ouest canadien (2019), Impenser la francophonie : recherches, renouvellement, diversité, identité… (2012), Littératures, langues et sociétés autochtones: quatre essais et une bibliographie (2010), Alberta, village sans mur(s) (2005), Communautés francophones. Espaces d'altérités (2001), and Villages imaginaires : Édouard Montpetit, Jacques Ferron et Jacques Poulin (1995). She served as director of the Institut d'études canadiennes housed at the FSJ 2015-2018.
Past-President:
Renée Hulan is Professor in the Department of English Language and Literature at Saint Mary's University. She is the author of Northern Experience and the Myths of Canadian Culture (MQUP 2002), Canadian Historical Writing: Reading the Remains (Palgrave 2014), and Climate Change and Writing the Canadian Arctic (Palgrave 2017). She served as co-editor of the Journal of Canadian Studies with Donald Wright (2005-2008) and is also editor of Native North America: Critical and Cultural Perspectives (ECW 1998) and with Renate Eigenbroad, Aboriginal Oral Traditions: Theory, Practice, Ethics (Fernwood 2008).
Secretary/Treasurer:
Tony Tremblay is Professor of English at St. Thomas University. He publishes in the fields of literary modernism and Canadian literature. Founding and general editor of the New Brunswick Literary Encyclopedia, his recent work includes New Brunswick at the Crossroads: Literary Ferment and Social Change in the East (2017), The Fiddlehead Moment: Pioneering an Alternative Canadian Modernism in New Brunswick (2019), and The New Brunswick Literature Curriculum in English (2nd ed, 2020). His current research examines how New Brunswick is represented in narrative, both external and internal.
Member at large:
Dominic Hardy is Professor, History and Historiography of Quebec and Canadian Art before 1900 in the Department of Art History at Université du Québec à Montréal. He leads the activities of the Laboratoire numérique des études en histoire de l'art du Québec and is joint convenor, with Dr Ersy Contogouris at the Université de Montréal, of the group Caricature et Satire Graphique à Montréal. Among his publications are Quand la caricature sort du journal: Baptiste Ladébauche 1878-1957 (ed. with Micheline Cambron, Fides, 2015) and Sketches from an Unquiet Country. Canadian Graphic Satire 1840-1940 (ed. with Annie Gérin and Lora Senechal Carney, MQUP, 2018).
Graduate Student Representative: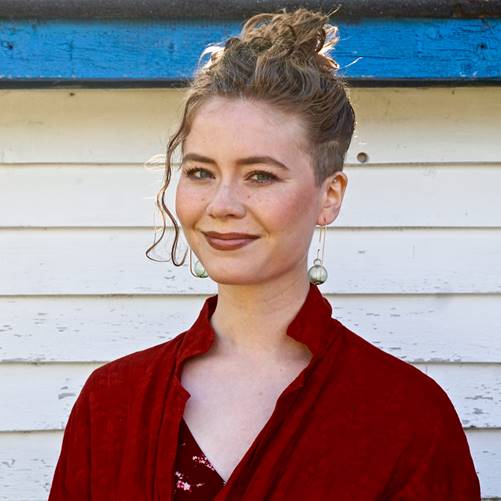 Emma Croll-Baehre is from Corner Brook, Newfoundland & Labrador. She completed a BA (Hons) in English Language and Literature with a Minor in Women's Studies (2014-2018) at the University of Western Ontario. During her time at Western, Emma volunteered with Poetry London, and co-coordinated with her twin the Emergence Queer Arts Festival. Emma then pursued a SSHRC-funded MA in Cultural Studies and Critical Theory at McMaster University (2018-2019). Emma is in her second year of the Ph.D. programme in English and Cultural Studies at McMaster University (2019-). Broadly speaking, their doctoral work considers representations of twins in contemporary Canadian and American texts (literary, visual, and digital). Questions of appropriation, identity, and representation in the Canadian context, have been at the forefront of their past and current work on topics such as the queer diasporic-Canadian literature of Hiromi Goto and Larissa Lai, and the performances of E. Pauline Johnson.